Description
Blogging level 3 diploma
An effective blogging course for new and experienced bloggers
Course summary
Organisations who use our courses:
Course overview
A blog gives you the chance to comment on the issues that are important to you. And our blogging course will show you how to do it effectively.
Your blog will remain unseen without the right training. But our online blogging course will show you how to build and maintain a first-class blog that attracts visitors.
You can start sharing your opinions and passions with the online community within days of signing up.
The course is ideal for:
People who want to start a blog from scratch.
Active bloggers who want to improve their existing blog, or gain a level 3 qualification.
Businesses who need a blog to make contacts and improve their Google positions.
People who need a career blog to boost their work prospects.
The course is simple and practical and gives you the chance to write real-world posts right from the start.
You will study in our Online Learning Area, which is accessible from a computer or a mobile app.
As a level 3 qualified blogger, you could be:
Earning money by blogging for businesses and content agencies.
Giving your own blog the edge in a highly competitive market.
Putting your own business on the map by using a blog for marketing.
If you enjoy writing, then blogging is a great way to express your creativity and get your views out there.
You will benefit from unlimited tutor support every step of the way and get personal feedback on every assignment.
Click the button below to see exactly what else you'll get on this course.
What will I learn?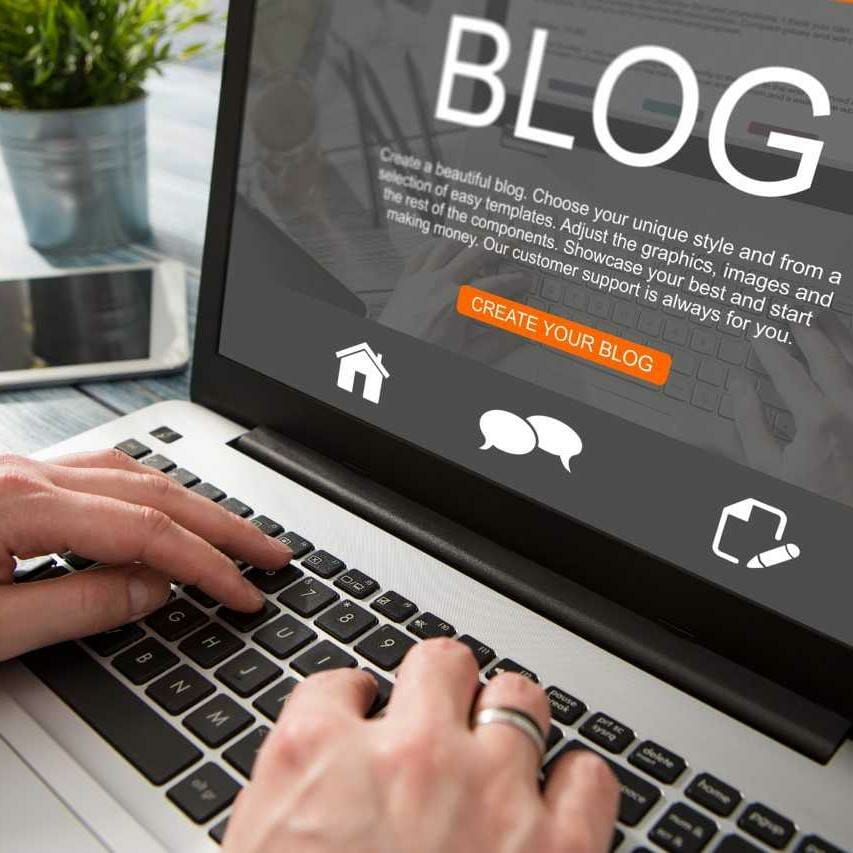 Our blogging course will teach you how to launch your own blog quickly, even if you are a complete beginner.
And experienced bloggers have found the course has shown them how to sharpen their skills, updated them on the latest techniques, and helped them start earning money from blogging.
You will learn how to:
Identify an original subject to blog about.
Create and design your blog, using free web tools.
Write interesting, engaging and entertaining posts.
Promote your blog on social media platforms and optimise it for search engines.
Engage visitors, generate comments, and increase site traffic.
You will also learn how to blog safely, by applying laws including copyright, privacy and libel.
You will benefit from unlimited tutor support from Ian Campbell, an experienced webwriter. He will help you every step of the way.
He will give you personal feedback on every assignment, answer your questions, and provide expert advice, so you get the very best out of the course.
When you graduate, you will receive the ABC Awards level 3 diploma in blogging. It proves you are a qualified blogger. ABC Awards is regulated by Ofqual.
Qualifications
Our blogging course has been independently endorsed under the ABC Awards' Quality Licence Scheme. So, when you finish, you will receive the ABC Awards level 3 diploma in blogging, and a learner unit summary. This lists the subjects you have studied.
The ABC diploma guarantees that you have been assessed at level 3 standards, and are competent to practise. ABC Awards is a leading national awarding body, and is regulated by Ofqual.
In addition, you will receive the fully accredited CMP diploma in blogging, which is recognised in the UK and beyond. It proves you are a qualified blogger.
These awards will equip you to apply for blogging jobs, learn new skills to use at work or find freelance work.
Blogging course tutor: Ian Campbell
Editor | subeditor | freelance journalist
As a blogging course learner, you will work 1-2-1 with Ian Campbell, who is a professional editor and webwriter.
He has been involved in writing throughout his career.
As a journalist, he developed the ability to write clearly, concisely and with the reader in mind, and transferred those skills in to writing for the web.
He will mentor you, mark your assignments, and give you expert advice.
Find out more

Blogging course subjects
This vocational course covers every aspect of blogging. Each lesson includes a practical assignment, based on real-world blogging.
Every assignment is personally marked and graded by your tutor, so you'll receive expert feedback on your progress.
Who is this course for?
Our blogging course is suitable for over-16s of all abilities.
We regularly work with:
Beginners who want to write for fun or profit, or to boost their careers.
People who need to write engaging and original content for their blogs.
Small businesses and freelancers who want to write focused content for their blogs.
Experienced writers and journalists who want to add blogging to their skillsets.
People looking to start blogging as a hobby.
Bloggers who want recognised qualifications.
We have an excellent reputation working with disabled learners, and people who are housebound or terminally ill.
Access to our resources library
You will have free and unlimited access to our extensive resources library. It contains downloadable podcasts, videos, ebooks and tips files to help your career.
This is in addition to your comprehensive course materials and tutor support.
International students
You can study this online course wherever you live.
 We have students in more than 100 countries. And you can trust us, as we are accredited by two international accrediting bodies:
Both organisations promote excellence in worldwide online study, so international students can verify our quality before they enrol.
Accreditation and quality
We comply with the very highest external standards. We are:
Each organisation has its own standards, code of practice and complaints procedure, so you can enrol with complete confidence.
Course reviews