Description
Become a certified copywriter
☀️ Summer Sale ☀️
Save 40% on this course
Discount code: SUMMER40
Offer ends: 02/08/21 – 11pm
Trusted by businesses across the UK

Summary
Duration: Self-paced as long as you need

Accreditation: CPD | EADL

Quality endorsed by: The Quality Licence Scheme

Awards: The Quality Licence Scheme certificate of Achievement & Accredited CMP Diploma. See samples
Real success stories from real people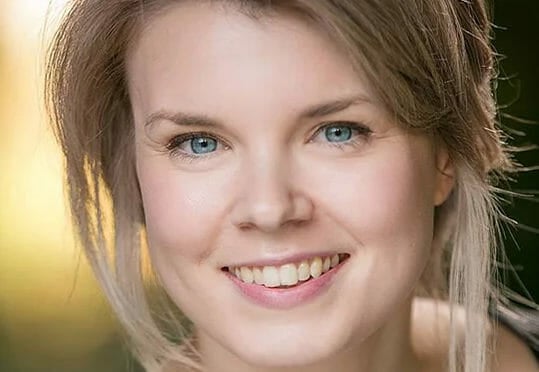 Rachel's copywriting business takes off
Copywriting course learner, Rachel Nottingham got in touch with us recently to tell us her copywriting business is thriving! 
She told CMP: "Things have been growing steadily and I am really pleased to say that I have now reached full capacity. I will be looking to take someone on to help me with the writing side of things"
This copywriting course is used and trusted by:
Copywriting course overview
Do you want to become an in-demand copywriter? Our copywriting course will give you the skills and certifications you need.
You will learn how to write original, persuasive and engaging copy that gets results.
Many leading corporations including Arsenal FC, The BBC, British Airways, BT, Disney, John Lewis, and Vodafone use our online copywriting course to train their writers. And numerous individuals testify that it is practical, effective and great value for money.
Successful graduate, Jonathan Green, thought the course content was perfect.
It related to his current job role, so he could immediately apply what he was learning,
to his everyday work. Read his review
Another successful graduate, Elena Vivaldi, launched her own freelance copywriting business during the COVID-19 lockdown and is already attracting clients. She is the latest of a number of learners who have gone on to successful freelance copywriting careers. Read lots more learner success stories
Our hands-on copywriting course will teach you how to:
Craft copy that engages readers and persuades them to act.
Adapt your writing for different markets and formats.
Write effective copy for websites, blogs and social media.
Develop brand names and write effective sales copy.
Integrate your copy with SEO.
You will also learn how to present your copy professionally, carry out targeted research, and comply with the advertising codes of practice.
The course is ideal for:
Beginners.
People who want to start a freelance business.
Copywriters who want to develop their skills.
People who work in marketing and sales.
Staff training and development.
Journalists and writers who need to retrain.
Freelancers and small business owners.
Interpreters, translators and virtual assistants.
There is a strong demand for certified copywriters these days. Most organisations need people who can write effective copy for:
Webpages, blogs and social media.
Advertisements, brochures, leaflets and sales presentations.
Direct mail and emails.
SEO articles and pay per click ads.
Press releases and advertising features.
Our online copywriting course teaches you to write for all these areas and others. And you can use the work you produce in the course assignments in your career portfolio. See all 20 course subjects
You will study in our Online Learning Area, which is accessible from a computer or a mobile app. This means the course is flexible, and gives you the chance to tackle practical, real-world copywriting tasks at home, at work or on the go.
You will also benefit from unlimited tutor support every step of the way, including personalised feedback on every assignment.
Another learner, Matt McAdam, who took the course with us earlier this year, told us: "The tutor support went above and beyond." Matt was also impressed at how "varied and in depth" the course content was. Read his review
As a certified copywriter, you could be:
Delivering high-quality content for a business or an organisation.
Building your own copywriting agency, and choosing your own hours, clients and projects.
Earning up to £33,000 a year, or up to £40 an hour as a freelancer.
If you enjoy writing, then becoming a copywriter is a great way to earn good money and express your creativity.
We have an excellent track record in helping our copywriting learners find work, set up as successful freelancers and apply new skills to use in the workplace. See some examples below, and you can read lots more success stories on our copywriting success stories page