About us

Accredited and UK government listed

Independently endorsed certifications 

Flexible study – no deadlines

Practical and engaging assignments
About us


Accredited and UK government listed

Independently endorsed certifications 

Flexible study – no deadlines

Unlimited tutor support

Practical and engaging assignments

Help finding work
We started out as a small family business in 2003, called CTJT. We had one online course and one student. Then, in January 2015, we rebranded as the College of Media and Publishing to reflect more accurately what we do.
Since then, we have become one of the UK's most successful online colleges. Helping thousands of individuals learn new skills, change careers, and working with organisations such as Arsenal Football Club, Disney, John Lewis and Vodafone.
Our learners are never "just another student" to us. Many say their online learning experiences exceeded their expectations. Read their reviews
Our aim is to make you feel like the only student we have.
We continue to support our students, even after they have completed their online courses. There is no cut-off point.
Why we are different
We may not be the cheapest on the market, but the qualities below continue to set us apart from any other provider of online courses. We offer each of our learners:
Unlimited, expert personal tuition

Externally inspected educational materials

In-depth, personal feedback on every assignment

Friendly, encouraging and helpful staff and tutors

Expert careers advice and help finding work
Our expert tutors
Our tutors are all active working professionals, and are experts within their sectors. They will pass on up-to-date knowledge, mentor you through your course and give expert careers advice.
They are frequently praised for their friendliness, and their commitment to our students' success.
Student success stories
Many of our students have secured jobs, gained promotions, started businesses and become respected figures in their sectors.
You can read hundreds of success stories in our blog
And you can see where some of them have gone on to work on our student successes page
Accreditation
We are an online college you can trust. You will be in safe hands with us. We comply with the very highest external standards.
We are fully accredited by The CPD Standards Office and European Associations of distance learning. We are also listed on the UK Register of Learning providers which is run by the government's Department for Education.

Quality endorsement
Our professional online courses and certifications have been endorsed under The Quality Licence Scheme, which is a product of the Skills and Education Group, who endorse high-quality, non-regulated courses and training programmes.
Our latest annual inspection was carried out in March 2021, in which our inspector Dave Allen, said in his report: "CMP has provided an outstanding commitment to quality which is evident in all its practices."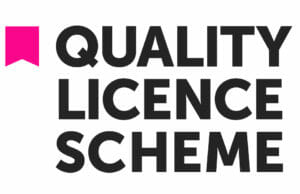 Organisations we work with
Our courses are used by businesses and organisations. Since 2003, our online courses have been used to train thousands of working professionals from more than 300 organisations and charities, including Arsenal FC, John Lewis, The NHS, Oxfam, and Vodafone.
Our global community
We have many years' experience training international students. Since 2003, we have worked with people in more than 110 countries and in every continent.
We are accredited by the European Association for Distance Learning (EADL).
They promote excellence in worldwide online study, so that you can verify course quality if you do not live in the United Kingdom.
Not sure what you need?
Take a look at our courses. If you have any questions, or need any advice, please get in touch, and you'll hear back from an expert course adviser the same working day.
You may also find it helpful to read our online course checklist by clicking the blue button below.