Description
Online proofreading and editing course (level 4)
An accredited proofreading course for individuals and businesses
Practical and engaging assignments | Unlimited tutor support  | Recognised qualification
This proofreading and editing course is used and trusted by:
Course summary
Learn the editorial skills you need to proofread and edit documents on paper and on screen
Course overview
Our proofreading and editing course will equip you with the editorial skills you need to become a qualified proofreader and copy editor. This online course will show you how to correct printed documents and webpages, and make them readable and legally compliant.
Many leading corporations including British Gas, Virgin Holidays, Royal Mail and American Association for Cancer Research have used this practical proofreading and editing course to train their writers. And many individuals testify that it is effective and great value for money.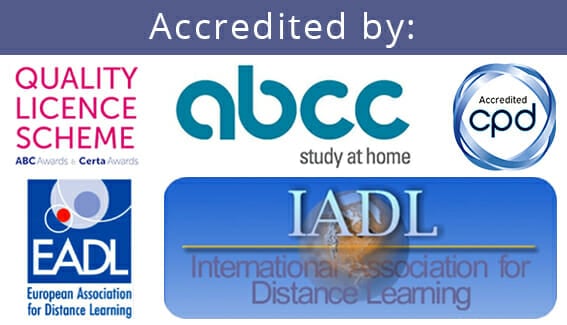 Successful graduate Tom Pritchard, who secured regular proofreading work whilst studying the course, told us he thought his tutors were "clear and supportive". Read his review
This comprehensive online course is ideal for:
Beginners.
Proofreaders and copy editors who want a recognised qualification.
People who want to start a freelance business.
Staff training and development.
Website and blog owners who need to check their own content.
Writers who need to produce error-free copy.
We have a proven track record in helping our proofreading and editing learners find work, set up as successful freelancers and learn new skills to use in the workplace. See some examples below, and you can read lots more success stories, on our proofreading and editing news feed
There is an unprecedented demand for skilled proofreaders and copy editors.
Each year, companies and organisations produce millions of documents and webpages that contain errors and inaccuracies. This affects their reputations.
They need qualified proofreaders and copy editors to work on:
Reports, letters, and business documents.
Webpages.
Books.
Commercial copy and brochures.
Newspapers and magazines.
Our online proofreading and editing course covers all these areas and others. See course subjects

You will study in our Online Learning Area, which is accessible from a computer or a mobile app. This means the course is flexible, and gives you the chance to tackle practical, real-world proofreading and editing tasks at home, at work or on the go.
You will also benefit from unlimited tutor support every step of the way, including personalised feedback on every assignment.
Successful graduate Peter Fullagar told us "The tutor support makes the course outstanding. Excellent feedback given in a timely manner. The course content went beyond what I was expecting." Read his review
As a proofreader and copy editor, you could be:
Raising the quality of your organisation's content.
Working in a specialised area, such as legal or academic publishing.
Running a freelance business.
If you have a keen eye for detail, becoming a proofreader and copy editor is a great way to earn good money.
Proofreading and editing course subjects
This vocational course covers every aspect of proofreading and editing. Each lesson includes a practical assignment, based on real-world proofreading and editing.
Every assignment is personally marked and graded by your tutor, so you'll receive expert feedback on your progress.
Our comprehensive proofreading and editing course will teach you how to:
Proofread and  copy edit documents, either in print or onscreen.
Apply style guides and BSI proofreading symbols.
Make written content easier to read.
Set up a freelance business and find paid work.
You can join the Society for Editors and Proofreaders (SfEP) as an entry level member.
Accreditation and quality
We comply with the very highest external standards. We are:
Each organisation has its own standards, code of practice and complaints procedure, so you can enrol with complete confidence.
Qualifications
Our proofreading and editing course has been independently endorsed under the ABC Awards' Quality Licence Scheme. So, when you finish, you will receive the ABC Awards level 4 diploma in proofreading and editing, and a learner unit summary. This lists the subjects you have studied.
The ABC diploma guarantees that you have been assessed at level 4 standards, and are competent to practise. ABC Awards is a leading national awarding body, and is regulated by Ofqual.
In addition, you will receive the fully accredited CMP diploma in proofreading and editing, which is recognised in the UK and beyond. It proves you are a qualified proofreader and copy editor.
These awards will equip you to apply for proofreading and editing jobs, learn new skills to use at work or find freelance work.
Proofreading and editing course tutors
We have two tutors on our proofreading and editing course. Rachel Finnegan and Julian Brouwer are both professional proofreaders and copy editors.
They will provide you with personal feedback on every assignment, answer your questions and give you expert careers guidance, so you get the very best out of the course.
Tutor 1: Rachel Finnegan
Freelance editor | proofreader
Rachel is a member of the Association of Freelance Editors, Proofreaders and Indexers of Ireland (AFEPI). She is often praised for her friendly, approachable and encouraging manner.
She runs her own proofreading and editing business, Irish Academic Editing. Her skills include proofreading, copy editing, substantive editing, editorial training, and academic writing.
She was a an academic administrator for three years and a lecturer in arts and humanities for 20 years; and is the author of six academic books (five published and one currently with a publisher) and numerous journal articles in the area of classics and the history of 18th-century travel and collecting.
Tutor 2: Julian Brouwer
Proofreader | freelance journalist
Julian Brouwer worked as a proofreader for a group of newspapers and a host of other London-based organisations. So, he is used to finding errors that even eagle-eyed subeditors miss.
He still works as a proofreader, and runs a successful news agency Manhattan News, which supplies US-based news and features to national papers in the UK. He used to have his own column in the Daily Express.
He is often praised for his good-humoured and encouraging manner.
Payment options

This course costs £494.50 including VAT. This is all you pay. There are no hidden charges, and we have a range of payment methods, so you can purchase your course wherever you live.
You can either pay the fee in full, or with four monthly instalments of £123.62 including VAT.
What happens when I enrol?
There are no set enrolment dates. You can begin studying when you want to.
Once you have completed your enrolment form and paid your fee, you will receive a login to our Online Learning Area.
There, you will find your learning materials and other resources. You can start studying when you want to.