Accreditation and quality
The Quality Licence Scheme
Our professional online courses and certifications have been endorsed under The Quality Licence Scheme, which is a product of the Skills and Education Group, who endorse high-quality, non-regulated courses and training programmes.
Our latest annual inspection was carried out in March 2022, in which our inspector Dave Allen, said in his report: "CMP has provided an outstanding commitment to quality which is evident in all its practices".
UK Register of Learning Providers
We have been externally verified and listed on the UK Register of Learning Providers, which is run by the government's Department for Education.
Our UKRLP provider number is 10008168.
CPD standards office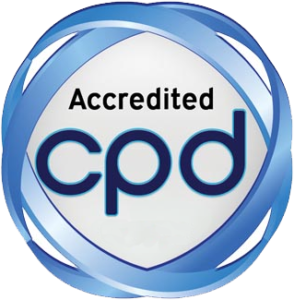 All of our online courses are accredited by the CPD standards office
The CPD standards office helps providers ensure that they deliver consistently high quality training that is inclusive and collaborative.
The CPD mark of excellence for training and learning providers demonstrates to individual professionals that the learning activity or course conforms to CPD best practice and is appropriate for inclusion in a formal CPD (Continuing Professional Development) record.
European Association for Distance Learning
We are full accredited members of the European Association for Distance Learning (EADL).
EADL membership is regarded as a seal of quality for online learning providers across Europe.
They promote excellence in worldwide online study, so that international students can verify course quality.
To be accepted, we had to meet the organisation's quality standards and comply with its strict code of conduct.
The EADL has members in 18 European countries, and works with the European Commission, national government agencies, and other groups.
Award winning customer service
We were named as a trusted partner in the Findcourses Customer Outreach Awards in 2019.
This award was given to us for our quick responses to customer enquiries, and our high degree of professionalism in ensuring people got all of the information they needed.
Findcourses said: "Well done for making the top 10 for the Customer Outreach award.  Thank you so much for your commitment to providing an excellent service."