Description
Business writing course summary
Duration: Self-paced as long as you need

Accreditation: CPD | EADL

Quality endorsed by: The Quality Licence Scheme

Awards: The Quality Licence Scheme certificate of Achievement & Accredited CMP Diploma. See samples
Business writing tips
  More business than ever is now conducted through writing, rather than face to face. Twenty years [...]
  The world of business writing can seem vast. Each office seems to have variations of documents, [...]
Staff training and group bookings
Book this business writing course for staff training
Organisations including AutoTrader, The MOD and many local councils and public bodies have chosen this business writing course to train individual staff members and whole teams.
The course is designed to be completely flexible, which gives staff members the freedom to fit their studies around their other duties, and apply their new practical business writing skills directly to their jobs.
Interested in booking this business writing course for yourself, an individual staff member or multiple members of your team? Please call us on 01243 930353 or use the 'enquire now' button below to submit a written enquiry. We look forward to hearing from you!
Read the business writing course overview
Business writing course subjects | Business writing course reviews | Business writing tips
Our business writing course equips you with the skills you need
 to produce clear and effective professional communications.
From emails and reports to webpages, memos and social media content, every organisation has a
constant need for a variety of internal and external written communications.
However, many organisations send out badly-written documents and text which is full of grammatical errors, and communications that are hard to read. This course teaches you how to avoid these problems.
Many leading organisations including, AutoTrader, Essex County Council, The Ministry of Defence and the Scottish Qualifications Authority
use this course to train their staff. And many individuals testify that it is effective and great value for money.
Successful student Neil Kernohan told us "The tutorial support was excellent and the course content was well structured, relevant and clearly presented."
Read his review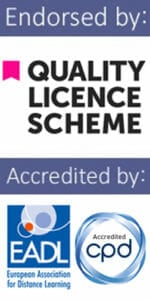 Our comprehensive business writing course teaches you how to produce clear, concise and reader-friendly communications
that boost your employability and enhance the reputation of your organisation.
This course is ideal for:
Businesses who want to improve the quality of their written content.
Individuals who need to sharpen their writing skills.
People who write as part of their jobs.
Staff training and development.
People looking to add value to their CV.
See what this business writing course teaches
There is growing demand for good writers these days. Most organisations need people who can:
Write simple, effective and error-free business communications.
Put together persuasive proposals, compelling newsletters and winning promotional copy.
Produce results-driven webpages and content that attract clients and customers.
Create tailored content for blogs and social media platforms.
Our online business writing course teaches you to write for all these areas and others.
Lots of people use this course to apply their new skills directly to their jobs. See course subjects
You will study in our Online Learning Area, which is accessible from a computer or a mobile app.
This means the course is flexible, and gives you the chance to tackle practical, real-world business writing tasks at home, at work or on the go.
You will also benefit from unlimited tutor support every step of the way, including personalised feedback and advice on every assignment.
Another successful business writing course graduate, Elise Spicer, who used the course to improve her writing in the workplace, told us:
"My tutor's feedback and support was so helpful. Comments were really thorough.
The course content was really useful, and covered so many areas." Read her review
If you need to improve your business writing skills to use in the workplace or to add value to your CV. This course has a proven track record for success.