Our successful learners get great jobs
We provide each learner with personal careers advice and assist them with job applications.
Our expert online course tutors have helped many graduates to:
find jobs at businesses and organisations of all sizes
gain promotions
start businesses
change careers
secure freelance work
Take a look at their success stories below.
We can also help you find work experience during your studies. Check out our work experience successes
Name: Emma Sleight
Job: Editor of Food, wine and flowers magazine
Organisation: Marks and Spencer
Name: Nadia Moolman
Job: marketing assistant
Organisation: Optic Blaze Media
Name: Bhavian Patel
Job: Content creationist
Organisation: Valnet Inc.
Name: Patrick Widdess
Organisation: Archant Media
Job: writer and production journalism
Name: Chris Sparham
Organisation: Rap Interiors
Job: content writer and digital marketing assistant
Name: Kasthuri Madhavan
Organisation: Aerochapter
Job: web editor
Name: Chris Barraclough
Organisation: Recombu
Job: editor-in-chief
Name: Steve Shaw
Organisation: Archant Media
Job: junior reporter
Name: Ian Shine
Organisation: Financial Times – How To Spend It
Job: digital editor
Name: Catherine Rowland
Organisation: Horizon Teachers
Job: digital marketing executive
Name: Samson Dada
Organisation: InEvidence
Job: account executive
Name: Lounette Loubser
Job: software content administrator
Organisation: Curve
Name: Charlie Miller
Organisation: British Rowing
Job: digital marketing executive
Name: Fran McElhone
Organisation: KOR Communications
Job: content editor
Name: Chris Sparham
Organisation: Adapt Worldwide
Job: online advertising executive
Name: David Ralph
Organisation: Made not Born
Job: copywriter and content marketer
Name: Natalie Batchelor-Roles
Organisation: The Creation Agency
Job: campaign manager
Name: Andre Huie
Organisation: SKN Newsline
Job: news director
Name: Sara Larkham
Organisation: Ireland's Homes Interiors and Living magazine
Job: editorial associate
Name: Noy Shani
Organisation: Sporting Index Group
Job: marketing assistant
Name: Catherine Rowland
Organisation: Hays
Job: social media executive
Name: Fran McElhone
Organisation: BBC South West
Job: production assistant
Name: Sam Conway
Organisation: Sportsbeat
Job: sports reporter
Name: James Ducker
Organisation: The Times
Job: northern football correspondent
Name: Irina Sandul
Organisation: Image 3000
Job: production assistant
Name: Oliver Huddlestone
Organisation: Gillingham FC
Job: media, marketing and comms manager
Name: Cindy Zhou
Organisation: Communications Insider
Job: director
Name: Sam Cooper Organisation: Wakefield Express
Job: reporter
Name: Chris Sparham
Organisation: Public Pressure
Job: online writer and music editor
Name: Lounette Loubser
Organisation: Glamour magazine
Job: editorial assistant
Name: Sabuhi Gard
Organisation: Yahoo UK
Job: finance editor
Name: Minal Vachheta
Organisation: Home Office
Job: assistant communications officer
Name: Melissa Morris Organisation: Cheshire East Council
Job: communications assistant
Name: Carl Mungazi
Organisation: Ignition
Job: junior web developer
Name: Nicole Kenny
Organisation: Electricity North West
Job: press and communications officer
Name: Elias Limwanya
Organisation: Zambezi FM
Job: radio presenter / newscaster and soccer commentator on the Zambian premier and division one leagues
Name: Chris Barraclough
Organisation: Recombu
Job: editor and writer
Name: Lawrence Nodua
Organisation: Solomon Telekom Company
Job: public relations officer
Name: Adam Adshead
Organisation: NME
Job: reporter
Name: Hannah Perselli
Organisation: That's Manchester
Job: video journalist
Name: Bernard Chyzy
Organisation: Live Sports FM
Job: commentator, reporter and presenter
Name: Matt Humphrey
Organisation: Mencap
Job: copywriter
Name: Jamie Lewis
Organisation: Nyheter365
Job: UK editor
Name: Peggy Hosemann
Organisation: Hertz
Job: online marketing manager
Name: Shaun Reynolds Organisation: Solihull Observer
Job: sports editor
Name: Paddy Vipond
Organisation: Skin Deep magazine
Job: writer
Name: Karl Hansell
Organisation: South Lakeland District Council
Job: press officer
Name: Ian Shine
Organisation: Financial Times – How To Spend It magazine
Job: subeditor
Name: Bransby Macdonald-Williams
Organisation: BBC archives
Job: technical senior media manager
Name: Andrew Lubega
Organisation: Campden Media
Job: content writer
Name: Lounette Loubser
Organisation: Fairfield Tours
Job: content writer
Name: Petra Silfverskiold
Organisation: Sunderland Echo
Job: crime reporter
Name: Therasa Paul Organisation: Salisbury Journal
Job: reporter
Name: Eniko Blitzer Organisation: Angliai Kisokos
Job: writer
Name: Alicia Babaee
Organisation: Avon Cosmetics
Job: senior copywriter
Name: Alice Bowerman
Organisation: Broker Network
Job: copywriter
Name: Rachelle Akuffo
Organisation: China Central Television (CCTV America)
Job: business correspondent / producer
Name: Chris Barraclough
Organisation: Mobile Choice
Job: editor
Name: Chris Blaker
Organisation: Insight Bee
Job: business development team
Name: Ryan Fowler
Organisation: Mortgage Introducer
Job: reporter
Name: Minal Vachheta
Organisation: Cabinet Office
Job: assistant communications officer
Name: Ben Russell
Organisation: London Evening Standard
Job: reporter
Name: Alex Bell
Organisation: Roland Dransfield PR
Job: head of media
Name: Natalie Derham
Organisation: Minister FM
Job: newsreader, broadcast journalist
Name: Mun Wai Wong
Organisation: BizWinks
Job: business news reporter
Name: Christina Cocco
Organisation: Moviez magazine
Job: editor
Name: Aymer Nelson Organisation: Stencil magazine
Job: reporter
Name: Alice Fagiolo
Organisation: The House Inglês Por Mnemotecnia
Job: professor of English
Name: Shaun Reynolds Organisation: Coventry and Solihull Observer
Job: sports editor
Name: Belinda Liversedge Organisation: Superyacht Group
Job: reporter
Name: Niki Sehmbi
Organisation: Luxtripper
Job: e-commerce and marketing content writer
Name: Sabuhi Gard
Organisation: Redwood
Job: deputy content editor
Name: Alex Millson
Organisation: Bloomberg LP
Job: digital news editor
Name: Nicholas Fearn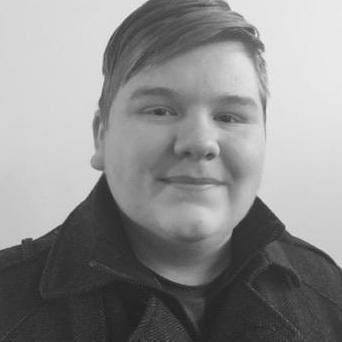 Organisation: Start-up Wales
Job: content and comms manager
Name: Alicia Babaee
Organisation: Headlines UK
Job: head of content strategy and marketing
Name: Chris Carra
Organisation: Llanelli Star
Job: reporter
Name: Ben Bouckley
Organisation: Nestlé
Job: editorial writer
Name: Joe Thorpe
Organisation: Fenice Media Ltd
Job: deputy editor
Name: Robin Markwell
Organisation: BBC Radio Bristol
Job: reporter and winner of the Radio Journalist of the Year, EDF Energy South West Media awards
Name: Richard Chamberlain
Organisation: Rhythm magazine
Job: staff writer
Name: Emma Sleight
Organisation: LOCOG Olympic and Paralympic News Service
Job: journalist
Name: Eddie van der Walt
Organisation: Bloomberg
Job: reporter
Name: Jemima Kiss
Organisation: journalism.co.uk
Job: reporter
Name: Andy Howard
Organisation: BBC Radio Bristol
Job: reporter / presenter
Name: Nick Glaves
Organisation: The PR Company
Job: managing director
Name: Krystal Scanlon
Organisation: Hexjam
Job: staff writer
Name: Stuart Littleford
Organisation: Government and Public Sector Journal
Job: editor-in-chief
Name: Joe Newman
Organisation: National news and pictures
Job: press photographer
Name: Oliver Haenlein
Organisation: Salt Magazine
Job: reporter
Name: Victoria Seago
Organisation: Bauer
Job: subeditor
Name: Niki Sehmbi
Organisation: Travelzoo
Job: assistant producer
Name: Joe Thorpe
Organisation: The Global Panorama
Job: editor
Name: Nicholas Newman Organisation: Contently
Job: energy specialist
Name: David Stewart
Organisation: Stornoway Gazette
Job: trainee reporter
Name: Amy Honeywell
Organisation: Copify
Job: content writer
Name: Abdallah el-Kurebe
Organisation: Newswatch Communications Ltd
Job: regional editor
Name: Owen Neilson
Organisation: Infront Sports and Media AG
Job: commentator and sports reporter
Name: Tiaba Ali Organisation: BBC
Job: broadcast assistant
Name: Laura McBride
Organisation: Argus Brighton
Job: production editor
Name: Tosan Edun
Organisation: COSSE
Job: senior manager
Name: Anna Sheldrick Organisation: Gamers' Voice
Job: content writer
Name: Liam Singleton
Organisation: FlavorActiV
Job: communications manager
Name: Emma Sleight
Organisation: Style and Living at Marks and Spencer
Job: food, drink and flowers editor
Name: Omar Tasiq
Organisation: Radio Bangladesh
Job: Bangla news supervisor
Name: Andrew Lubega
Organisation: three.co.uk
Job: digital content producer
Name: Sabuhi Gard
Organisation: UK national newspapers
Job: freelance journalist
Name: Samson Dada
Organisation: Transport for London
Job: assistant press officer
Name: Zoe Grams
Organisation: ZG Communications
Job: communications specialist and principal
Name: Natasha Ferguson
Organisation: 2BReal Magazine
Job: founder and editor-in-chief
Name: Yvette Pickard
Organisation: Zurich Insurance
Job: marketing strategic projects and planning manager
Name: Michael Owens Organisation: Fighters Only magazine and TRAIN magazine
Job: copy editor
Name: Tiffany Shand
Organisation: Eclipse Editing
Job: copywriter and copy editor
Name: Qasim Eisa
Organisation: DAMAC Properties
Job: digital marketing executive
Name: Andrew Saunders
Organisation: Kent and Sussex Courier
Job: reporter
Name: Amy Dilley
Organisation: Parkinson's UK
Job: press and policy officer
Name: David Mercer Organisation: The Scotsman
Job: reporter
Name: Jemima Kiss
Organisation: Media Guardian
Job: reporter
Name: Mark Smith
Organisation: Prague Post
Job: sports reporter
Name: Fiona Pringle
Organisation: Arbroath Herald
Job: trainee reporter
Name: Clare Leahy
Organisation: Search Sciences
Job: online content writer
Name: Rosie Baillie
Organisation: F1 Plus
Job: editor and reporter
Name: Agustina Savini
Organisation: Cambridge University Press
Job: language researcher
Name: Minal Vanchheta Organisation: Cabinet Office
Job: communication assistant
Name: Andy Saunders
Organisation: Kent and Sussex Courier
Job: reporter
Name: Ian Shine
Organisation: IHS Markit
Job: subeditor
Name: Stuart Vose
Organisation: Sunderland AFC
Job: web editor
Name: James Bramble
Organisation: Mental Disability Advocacy Center
Job: director of development and external affairs
Name: Jamie Lewis
Organisation: Northern and Shell
Job: online journalist
Name: Lucy Munday Organisation: Express and Echo
Job: photojournalist
Name: Shiuuli Mozlu
Organisation: Women Make Waves
Job: contributing writer
Name: Roberto Dias Organisation: Xeros
Job: Google support agent
Name: Lawrence Nodua
Organisation: Solomon Telekom Company
Job: public relations officer
Name: Laura Easlick
Organisation: Gatenby Services
Job: marketing and admin assistant
Name: Michael Shaw
Organisation: BBC
Job: researcher
Name: Ryan Fowler
Organisation: Tech City News
Job: editor
Name: Jo Craig Organisation: Uttoxeter Post and Times
Job: reporter
Name: Chris Tracey Organisation: Eastern Daily Press
Job: reporter
Name: Andrew Lubega
Organisation: askmen.com
Job: editor
Name: Nicola Scrimgeour
Organisation: Romanes Media Group
Job: trainee reporter
Name: Mark Percy
Organisation: Two Geeky Guys
Job: co-creator
Name: Chris Elliott
Organisation: Dream Doors
Job: pay-per-click specialist and copywriter
Name: Guilherme de Almeida
Organisation: Revista Goool
Job: photographer
Name: Sara Larkham
Organisation: Zoe Baysting Art
Job: public relations manager
Name: Qasim Eisa
Organisation: Proof Integrated Communications
Job: social media executive
Name: Jennifer Kakai
Organisation: YWCA, Solomon Islands
Job: communications officer
Name: Nina Das Gupta
Organisation: Inrix
Job: travel broadcaster
Name: Sarah Washer
Organisation: Bonacia
Job: editorial assistant
Name: Adele Land
Organisation: Costa Almeria News
Job: reporter
Name: Nicholas Fearn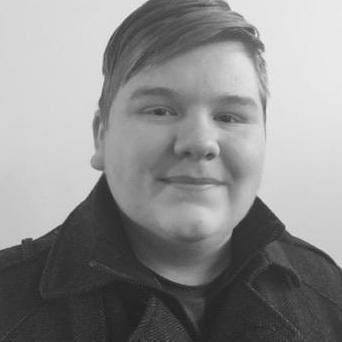 Organisation: The Next Web
Job: contributing writer
Name: Oliver Huddlestone
Organisation: World Soccer Talk
Job: freelance writer
Name: Ian Shine
Organisation: MLex Market Insight
Job: subeditor
Name: Emma Sleight
Organisation: AOL Travel and AOL
Job: online reporter
Name: Glenville Ashby
Organisation: Jamaica Gleaner
Job: columnist
Name: Rebecca Falconer
Organisation: Huffington Post
Job: news editor
Name: Emma Pauw
Organisation: We Talk Social
Job: content writer and social media account manager
Name: Jamie Lewis
Organisation: Inside Music
Job: managing director
Name: Michael Shaw
Organisation: Plotpoint TV
Job: researcher
Name: Yvette Pickard
Organisation: Zurich Insurance
Job: marketing strategic projects and planning manager
Name: Shana Rahman Organisation: Chambers and Partners
Job: editorial assistant / research coordinator
Name: David Robson
Organisation: Going Going Bike
Job: blogger
Name: Sara Larkham
Organisation: Ireland's Homes Interiors and Living magazine
Job: editorial assistant
Name: Keeley Knowles Organisation: Bedford Midweek
Job: editor
Name: Cindy Zhou
Organisation: ChinaContact
Job: public relations director
Name: Marita Hutson
Organisation: Rinse FM
Job: broadcast assistant
Name: Ben Bouckley
Organisation: William Reed Business Media
Job: head of editorial
Name: Kai Merriott
Organisation: Interactive Services
Job: senior learning manager
Name: Stuart Vose
Organisation: Oldham Athletic FC
Job: press officer
Name: Andy Saunders
Organisation: Kent police
Job: press officer
Name: Acacia Smith
Organisation: European Cyclists Federation
Job: communications assistant
Name: Amy Honeywell
Organisation: Ouse Valley Living Magazine
Job: feature writer
Name: Natalie Batchelor-Roles
Organisation: The Social Studio
Job: director
Name: Chiara Maria Bivona
Organisation: Arts and Culture
Job: public relations
Name: Michaela Chung
Organisation: Introvert Spring
Job: director
Name: Rodney Dennis
Organisation: Rule Financial
Job: content marketing executive
Name: Eileen MacCallum
Organisation: A Wee Birdie
Job: copywriter
Name: Sara Yaxley
Organisation: Bozboz MAS
Job: digital marketing manager
Name: Lawrence Nodua
Organisation: Solomon Telekom Company
Job: public relations officer
Name: Nigel Keeling
Organisation: geegeez.co.uk
Job: chief staff writer
Name: Estelle Bloom
Organisation: Making it Clear
Job: communications consultant
Name: Emma Sleight
Organisation: Huffington Post
Job: reporter
Name: Stuart Littleford
Organisation: Saddleworth News
Job: editor
Name: Nic Parkes Organisation: Virgin Care
Job: digital communications executive
Name: Patrick Widdess
Organisation: Newsquest
Job: copywriter
Name: James Chapelard
Organisation: Crains Manchester Business
Job: reporter
Name: Ziad Mansour
Organisation: IMG
Job: reporter