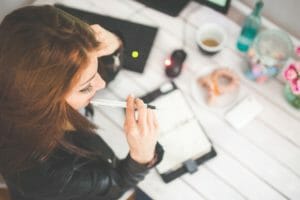 Online learning has grown rapidly in recent years. So, it's important to know what to look for when purchasing an online course.
We have compiled this handy checklist to help you make the best decision and avoid any potential problems further down the line. There are plenty of rogue institutions around.
This advice is accurate and objective, and follows our accreditors' marketing rules.
1. Accreditation
It's important to check that any online learning provider has been externally accredited. Alarm bells should ring if it hasn't.
2. Awarding body
Remember to ask a learning provider if their certifications have been endorsed by a recognised awarding body.
3. UK Register of Learning Providers
Is the provider listed on the government's UKRLP? You can check here
4. Quality endorsement
Find out if the learning provider's course materials, tutoring, and practises have been independently assessed for quality.
5. Expiry dates
Check how long you have to complete your online course.
6. Tutor experience
Find out who the tutors are, and their experience. Not all providers list this information on their websites, so you may need to email them and ask.
7. Tutor support
Remember to ask how much tutor time you get. A lot of course providers limit it.
8. Tutor marked assignments
Check how many assignments are personally marked by a tutor.
9. Ongoing support
Ask whether the provider offers support after you've finished your course. Some online providers provide careers advice, and help you find jobs or get started as a freelance.
Also, find out how much they charge for post-course mentoring, and how long it is available for.
10. Personal replies and response times
It's important to check how long the provider takes to reply to an email or an enquiry, and whether you receive a personal reply, or just an auto-generated response.
It's also important to find out their typical turnaround times on marked assignments and tutor queries.
11. Reviews
It's helpful to check what previous learners thought about their time studying with the provider. Check how many reviews they have, and whether they are legitimate and verifiable.
12. Success stories
Ask if the provider can give you examples of job successes, and of how their courses have helped people further their careers or ambitions.
13. Clients
Check if the provider's courses are used by respected businesses and organisations such as government, charities etc.
14.  Active social media accounts
Find out if the provider has active social media accounts, and how many followers / page likes they have.
15. Check the telephone number
Most online course providers have a landline number listed on their website. Call it, to see if it's answered.
16. History
Check how long the provider has been established for. The search feature on Companies House is usually the best way to attain this information.