Accredited online courses for individuals and businesses
Welcome to the College of Media and Publishing. We're so pleased you found us!
There are significant advantages by studying at a genuine online college that is fully accredited, quality endorsed and is registered by the UK government.
Since 2003, we have helped thousands of individuals learn new skills to change careers, get jobs and become successful freelancers. And more than 300 respected organisations, including BT, John Lewis and Vodafone use our flexible online courses to train their staff.
Organisations who use our online courses
Staff training and group bookings
Organisations and charites including BT, Cancer Research UK, John Lewis, Oxfam, The NHS and Vodafone have chosen our accredited online courses to train individual staff members and whole teams.
Our courses are designed to be completely flexible, which gives staff members the freedom to fit their studies around their other duties, and apply their new skills directly to their jobs.
Interested in booking a course for yourself, an individual staff member or multiple members of your team? Please call us on 01243 930353 or use the 'enquire now' button below to submit a written enquiry. We look forward to hearing from you!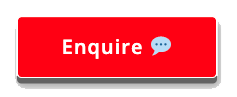 Real success stories from real people
Elena launches copywriting business during lockdown
Elena launched her business, Vivaldo Copywriting during the first Covid-19 lockdown, and already works with several small businesses…
continue reading
Felicity Yau kick-starts her proofreading career
Felicity graduated from our proofreading course earlier this year and is now running her own business as a proofreader and copy editor… continue reading
Online courses for individuals
We have trained thousands of learners from the UK and 110 other countries since 2003. Online learning means you can study from anywhere in the world.
Many of our learners use our accredited online courses to get jobs, start their own businesses and become successful freelancers, and you could join them.
We have copywriting course graduates working for organisations like Nestlé, Boots and the Home Office, and  proofreading course graduates at Archant and AQA.
At the end of your course, you can join our free career coaching scheme, where you will work 1-2-1 with one of our experts who will help you with your CV, covering letters and interview preparation. They will also provide expert advice on starting a freelance business.
Online courses for staff training and development
More than 300 organisations and charities, including Arsenal FC, John Lewis, The NHS, NSPCC, Oxfam, and Vodafone have chosen our accredited online courses to train individual staff members and whole teams.
Our accredited online courses are completely flexible. This means your employees can study while they work, and apply new skills directly to their jobs.
Your awards
Our professional certifications have been independently endorsed under the Quality Licence Scheme which is a product of the Skills and Education Group.

Click for larger image
Expert tutor support
You will benefit from unlimited tutor support at every stage of your online course. You can contact your tutor for help whenever you need to.
Our tutors are all experts, and still work within their sectors. So they are able to pass on up-to-date knowledge and make introductions for you.
They are frequently praised for their friendliness and commitment to our students' success.
Not Sure What You Need?
Take a look at our online courses. If you have any questions, or need any advice, please get in touch, and you'll hear back from an expert course adviser the same working day.
You may also find it helpful to read our online course checklist by clicking the blue button below.