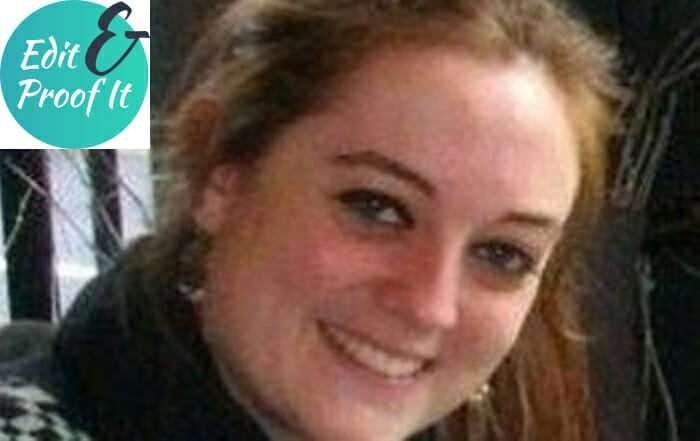 Lucy Lynch who successfully completed our proofreading and editing course with Distinction is now running her own freelance business.
She launched Edit & Proof It after completing her course with us, and already has some great client feedback.
Lucy has a wide range of skills, including two degrees, which help her deliver a highly professional and first class service to her client base.
She  is one of many of our proofreading course students to have gone on to a rewarding freelance career after completing her studies with us.
See our proofreading and editing course | Browse courses | Back to blog