Description
Online social media marketing course (level 4)
An accredited social media course for individuals and businesses
Practical and engaging assignments | Unlimited tutor support  | Recognised qualification
Course summary
Organisations who use our courses:
Course overview
Our social media marketing course equips you with the skills you need to help you use popular social media platforms such as Facebook, Twitter, YouTube, Pinterest, and many more, as powerful marketing tools.
Many businesses and individuals settle for a token Twitter feed and Facebook page, without understanding what to do with them. They don't realise that they could use social media to dramatically enhance their reputations, expose themselves to potential clients and customers, and, most importantly, increase their income.
From freelancers to multimillion-pound corporations, an effective online presence can mean the difference between business success and failure.
Our online social media marketing course takes you through the essential features of building a web presence that puts you ahead of the competition. We offer full guidance throughout, as well as feedback on a range of assignments designed to help you put the theory into practice.
As well as helping many individuals become successful social media marketers, this course is also used to train staff from some well-respected organisations, including South Wales Police, Bioversity International, and Oil & Gas UK.
We have an excellent track record in helping our social media marketing learners find work and set up as successful freelancers.
Our aim is to give you the best learning experience you've ever had, or ever will have.
What will I learn?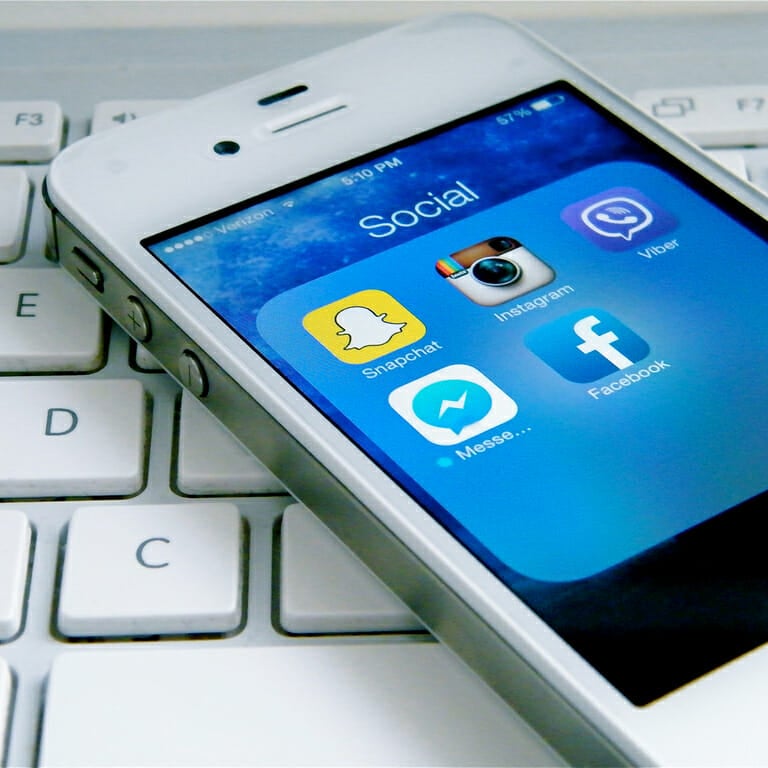 Our comprehensive social media marketing course teaches you how to:
Market yourself or your business using popular social media platforms.
Maintain an effective presence on Facebook, Twitter, LinkedIn, YouTube and other social media platforms.
Write engaging social media content and get the most out of search engine optimisation (SEO).
Manage the online reputation of yourself or your business.
You will benefit from unlimited tutor support from Andy Carter, who is a professional communications consultant. He will help you every step of the way.
He will also give you personal feedback on every assignment, answer your questions and provide expert careers guidance, so you get the very best out of the course.
When you graduate, you will receive the ABC Awards level 4 diploma in social media marketing. It proves you are qualified in social media marketing. ABC Awards is regulated by Ofqual.
Qualifications
Our social media marketing course has been independently endorsed under the ABC Awards' Quality Licence Scheme. So, when you finish, you will receive the ABC Awards level 4 diploma in social media marketing, and a learner unit summary. This lists the subjects you have studied.
The ABC diploma guarantees that you have been assessed at level 4 standards, and are competent to practise. ABC Awards is a leading national awarding body, and is regulated by Ofqual.
In addition, you will receive the fully accredited CMP diploma in social media marketing, which is recognised in the UK and beyond. It proves you are qualified in social media marketing.
These awards will equip you to apply for marketing and social media jobs, learn new skills to use at work or find freelance work.
Social media marketing course tutor: Andy Carter
Group head of news | comms director and consultant
As a social media marketing course learner, you will work 1-2-1 with Andy Carter, who is a professional communications consultant.
He has been in charge of PR and communications at Leeds city council, Northumbria university, the London Borough of Sutton and Peterborough city council, and has vast experience in social media marketing.
He also runs his own PR consultancy.
He will mentor you, mark your assignments, and give you expert advice.
Find out more

Social media marketing course subjects
This vocational course covers every aspect of social media marketing. Each lesson includes a practical assignment, based on real-world social media marketing.
Every assignment is personally marked and graded by your tutor, so you'll receive expert feedback on your progress.
Payment options

This course costs £494.50 including VAT. This is all you pay. There are no hidden charges, and we have a range of payment methods, so you can purchase your course wherever you live.
You can either pay the fee in full, or with four monthly instalments of £123.62 including VAT.
What happens when I enrol?
There are no set enrolment dates. You can begin studying when you want to.
Once you have completed your enrolment form and paid your fee, you will receive a login to our Online Learning Area.
There, you will find your learning materials and other resources. You can start studying when you want to.

Accreditation and quality
We comply with the very highest external standards. We are:
Each organisation has its own standards, code of practice and complaints procedure, so you can enrol with complete confidence.
Course reviews