Description
Entertainment journalism level 3 diploma
An effective journalism course for individuals and businesses
Practical and engaging assignments | Unlimited tutor support  | Recognised qualification
Course summary
| | |
| --- | --- |
| Price: | £294.50 or 3 monthly payments of £98.16. Prices include VAT. |
| Tutor support: | Unlimited support from an expert. |
| Requirements: | An interest in business. Take our journalism challenge |
| Duration: | Flexible: 3-6 months. No deadlines. |
| Start date: | No set dates. Start when you like. |
| Delivery: | Online. |
| Available to: | UK and international learners. |
| Accreditation: | ABC | EADL | ABCC | IADL. |
| Government registered: | Yes. UK Register of Learning Providers number: 10008168. |
| Qualification: | ABC Awards level 3 diploma. |
| Awarded by: | ABC Awards. |
Organisations who use our courses:
Course overview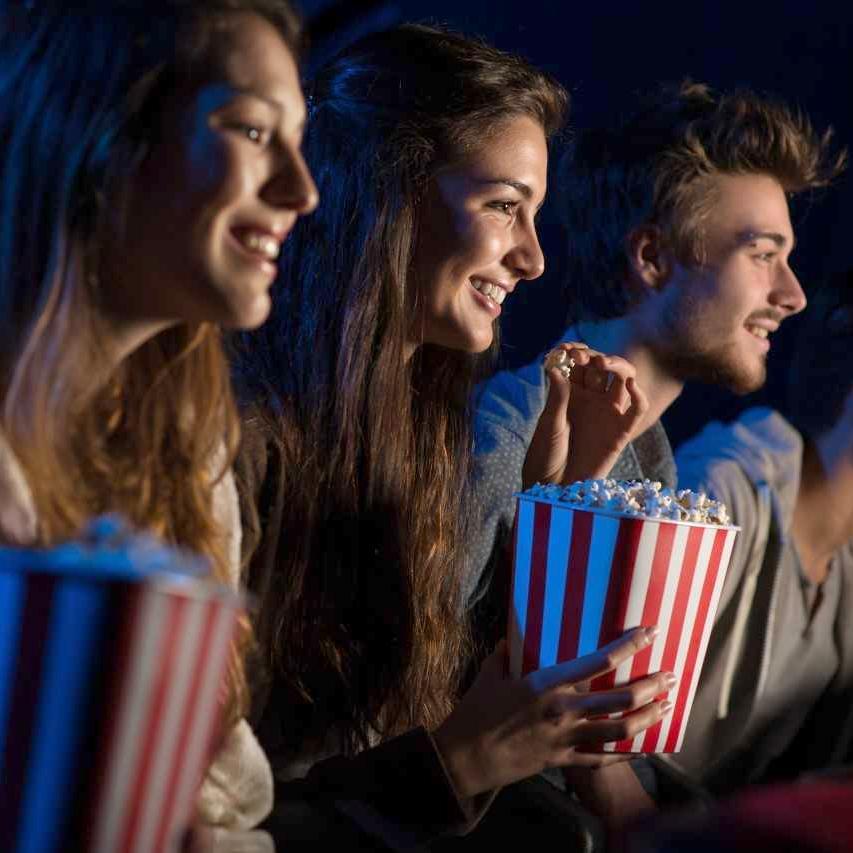 Our online entertainment journalism course trains you to write news and articles for a range of online and print publications.
Entertainment and the arts cover a wide area, including:
Film and theatre.
Music and live gigs.
Visual arts.
Television and radio.
If you have an interest in any of these exciting areas, you will find there are plenty of markets with a constant need for interesting, topical and relevant content.
Our entertainment journalism course teaches you how to find these markets, develop saleable ideas and write professional-quality articles.
We will also equip you with key journalism skills, including record-keeping, covering live events and maintaining that all-important contacts book.
What will I learn?
Our comprehensive entertainment journalism course will teach you how to:
Develop article ideas in the field of entertainment and the arts.
Source information, conduct research and carry out effective interviews.
Write entertainment news articles and features for digital and print publications.
Apply media law and ethics to entertainment journalism.
Sell your work and get paid.
You will benefit from unlimited tutor support from Justine Holman, who is a professional features journalist and editor. She will help you every step of the way.
She will also give you personal feedback on every assignment, answer your questions and provide expert careers guidance, so you get the very best out of the course.
When you graduate, you will receive the ABC Awards level 3 diploma in entertainment journalism. It proves you are a qualified entertainment journalist. ABC Awards is regulated by Ofqual.
Qualifications
Our entertainment journalism course has been independently endorsed under the ABC Awards' Quality Licence Scheme. So, when you finish, you will receive the ABC Awards level 3 diploma in entertainment journalism, and a learner unit summary. This lists the subjects you have studied.
The ABC diploma guarantees that you have been assessed at level 3 standards, and are competent to practise. ABC Awards is a leading national awarding body, and is regulated by Ofqual.
In addition, you will receive the fully accredited CMP diploma in entertainment journalism, which is recognised in the UK and beyond. It proves you are a qualified entertainment journalist.
These awards will equip you to apply for entertainment journalism jobs, learn new skills to use at work or find freelance work.
Entertainment journalism course tutor: Justine Holman
Features journalist | editor
As an entertainment journalism course learner, you will work 1-2-1 with Justine Holman, who is a features journalist and editor.
Justine has written for many large publications, including Elle, The Express, Chat, Women's Weekly, TV Times and Just 17 and has vast experience in the entertainment journalism industry.
She will mark your work, answer your questions and give you friendly help and advice.

Entertainment journalism course subjects
This vocational course covers every aspect of entertainment journalism. Each lesson includes a practical assignment, based on real-world entertainment journalism.
Every assignment is personally marked and graded by your tutor, so you'll receive expert feedback on your progress.
Who is this course for?
Our entertainment journalism course is suitable for over-16s of all abilities.
We regularly work with:
Beginners who want to become professional entertainment writers.
People who need to write engaging and original content at work.
Small businesses and freelancers who want to attract more clients.
Experienced writers and journalists who want to retrain, or upgrade their skills.
People looking to start their own freelance entertainment writing businesses.
Entertainment writers who want recognised qualifications.
We have an excellent reputation working with disabled learners, and people who are housebound or terminally ill.

Access to our resources library
You will have free and unlimited access to our extensive resources library. It contains downloadable podcasts, videos, ebooks and tips files to help your career.
This is in addition to your comprehensive course materials and tutor support.
International students
You can study this online course wherever you live.
 We have students in more than 100 countries. And you can trust us, as we are accredited by two international accrediting bodies:
Both organisations promote excellence in worldwide online study, so international students can verify our quality before they enrol.
Accreditation and quality
We comply with the very highest external standards. We are:
Each organisation has its own standards, code of practice and complaints procedure, so you can enrol with complete confidence.
CMP Charter Mark
The Charter Mark is our benchmark of educational quality.
We award it to graduates who have also demonstrated they can work professionally in the online environment.
The Charter Mark gives employers the confidence that candidates applying for jobs or freelance work have received accredited training and independent assessment. And it gives learners credibility in the competitive world of copywriting.
Course reviews